greedy_lover
For happymediocrity who wanted to see my corsets...
My red ones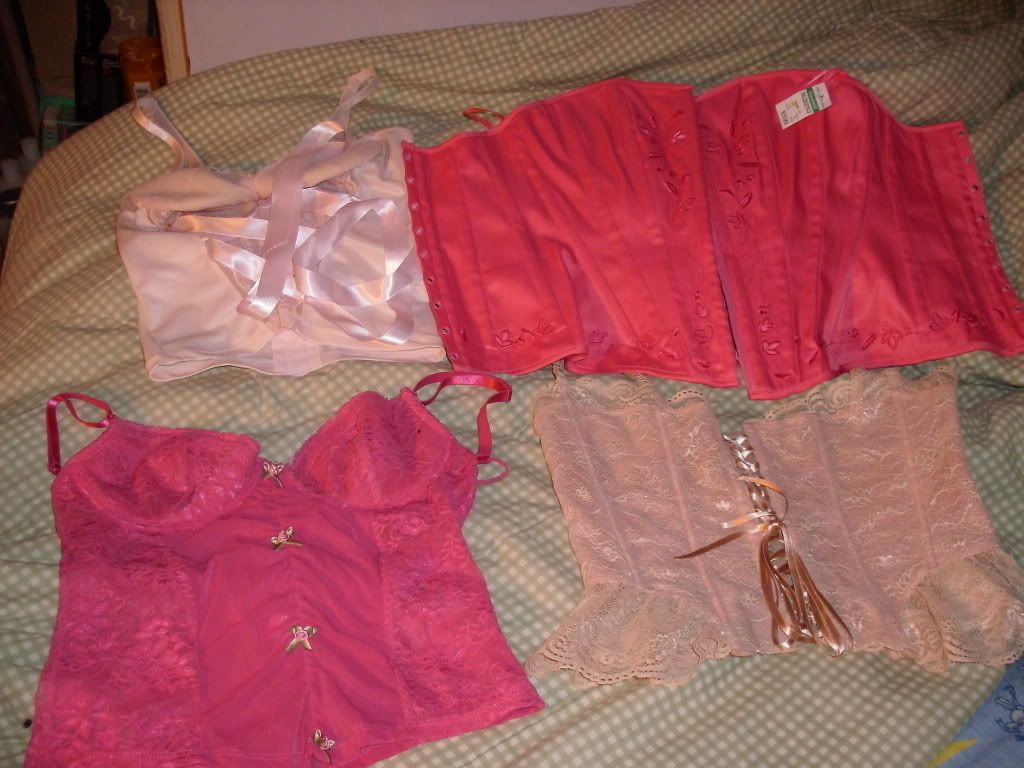 The pink ones. The one spread in the back... it needs a new ribbon for the back and the front is missing some hooks. But that's how it was when I found it at the thrift store, but it is pretty.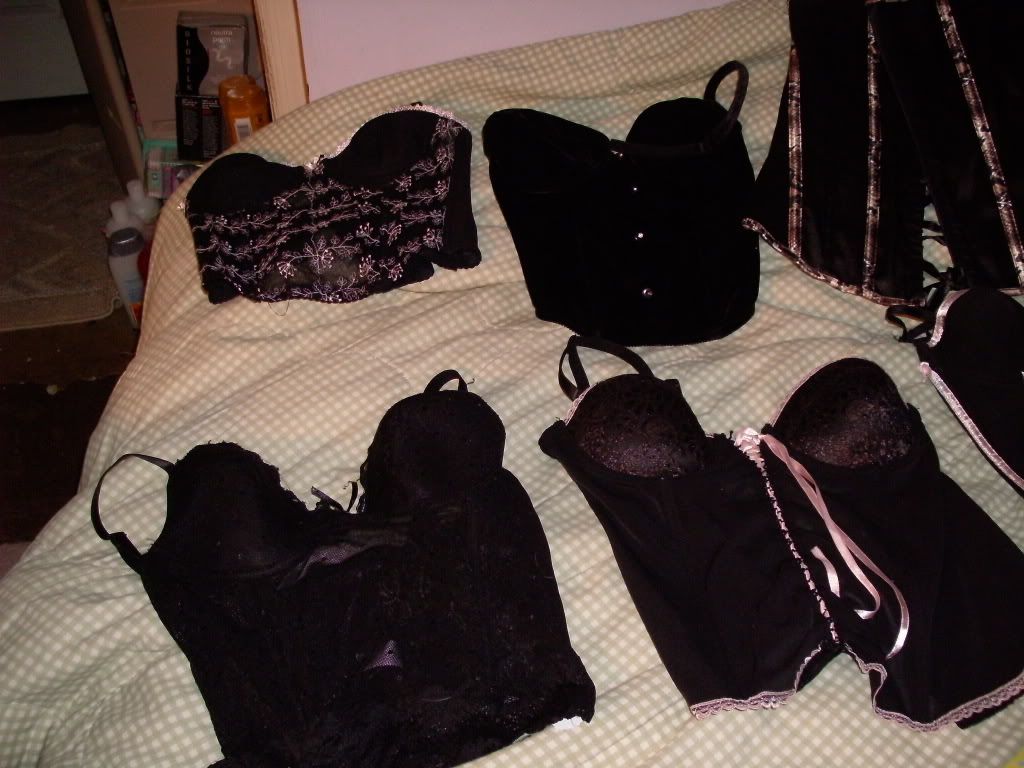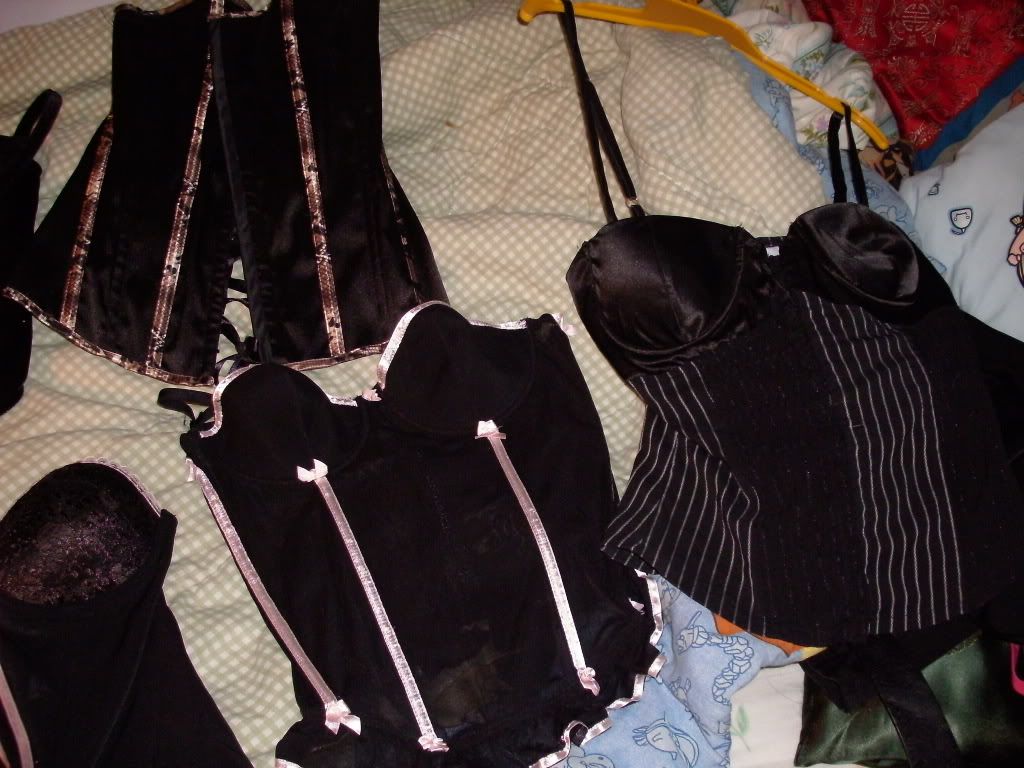 My black ones.. The pin strip one? That's not faded. It's the silver or whitish lines, the black ones then the whitish ones then black ones again, I love it a lot.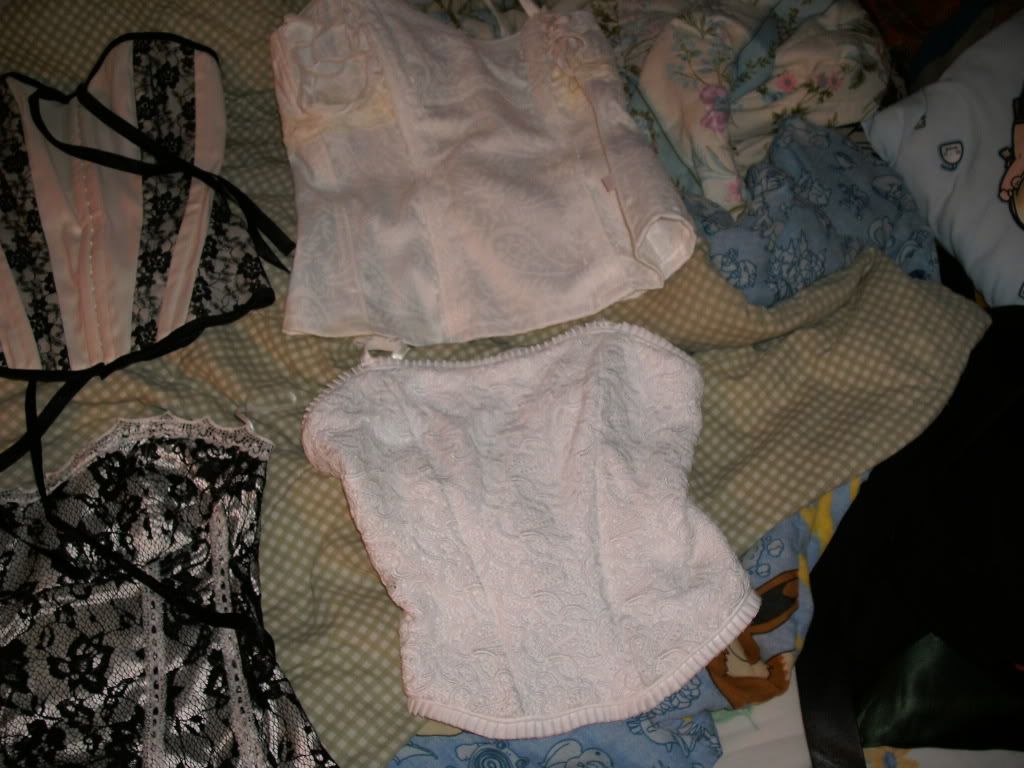 The white ones. The one with the polka dots? It's more beige like.. but it's close.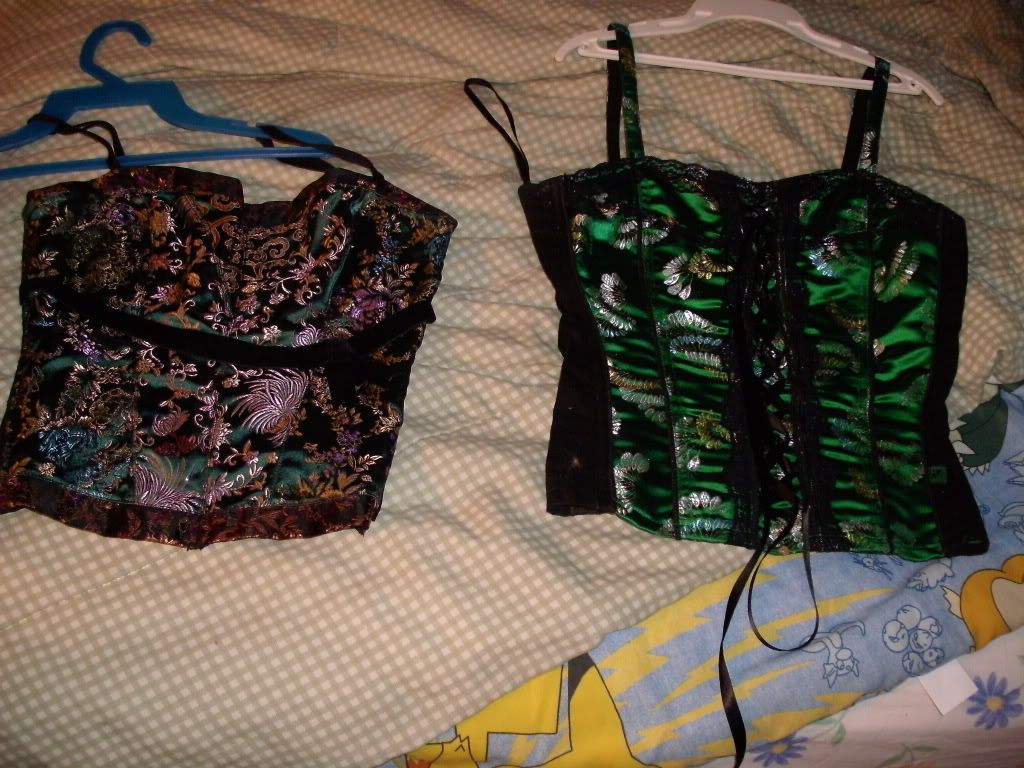 the green ones. The one n the left didn't turn out great in the pic ><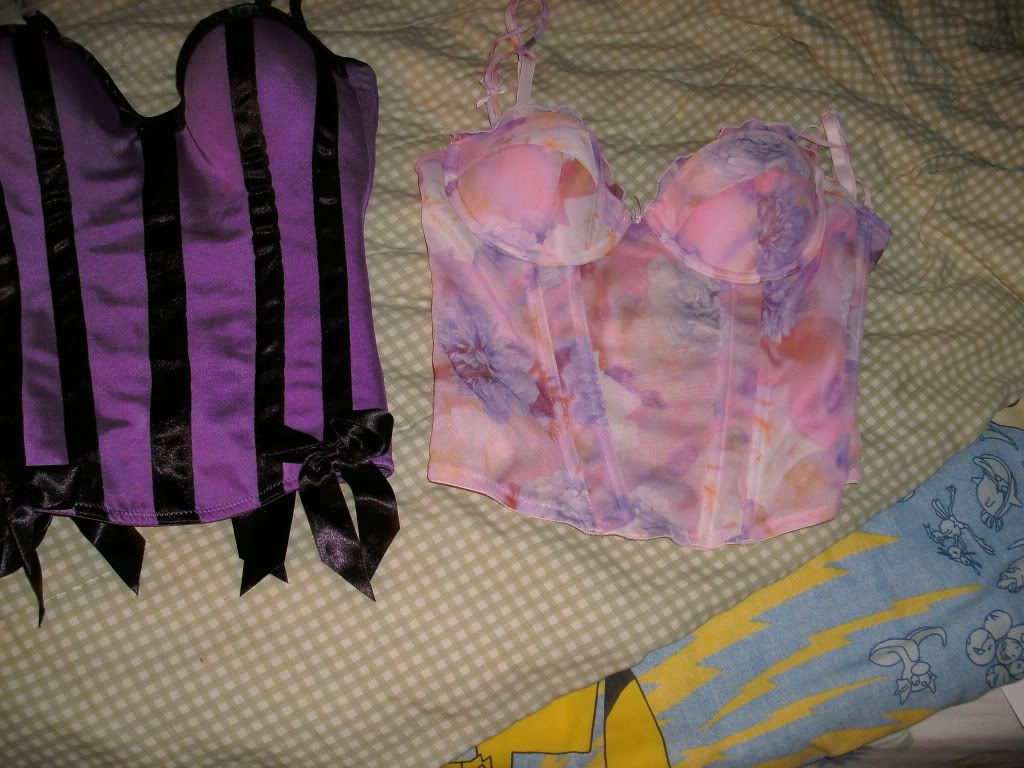 Purple ones. Well, the one on the right is pink, purple, with some peach and other shades but it's mainly purple.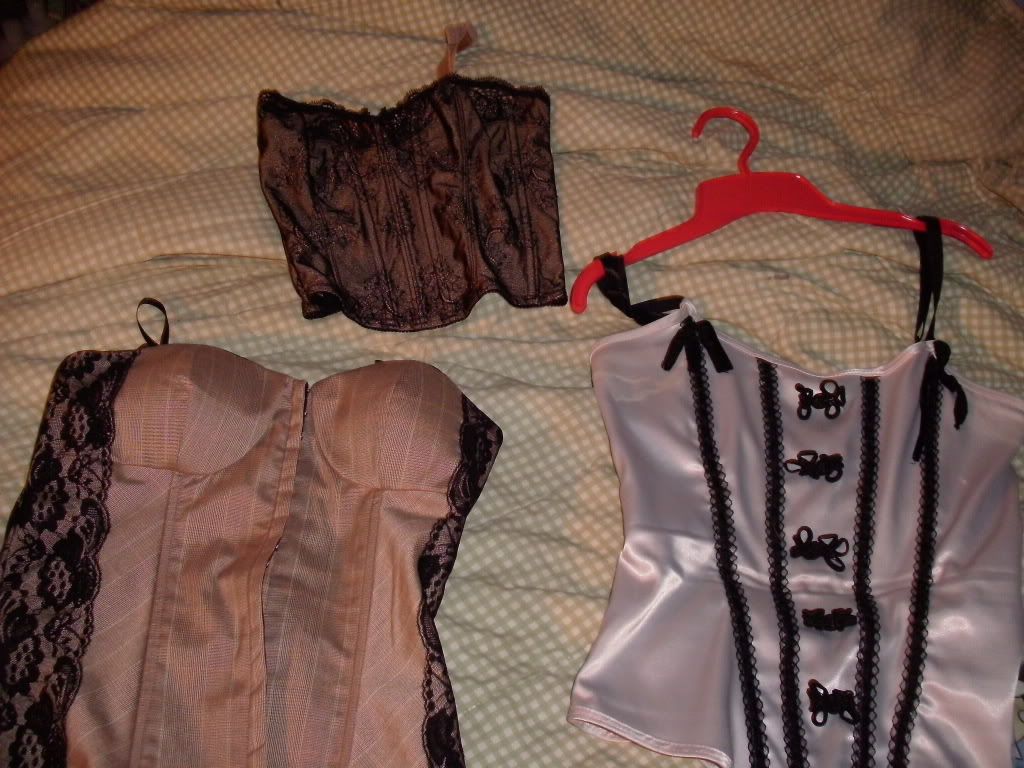 My silver one, a brown one with black lace on the side and a beige or flesh colored one with black lace all over it.